[ad_1]

The other two key unscripted titles were Fremantle's The Greatest Dancer, in which ordinary people perform dance auditions behind a screen (think of it as the TV version of the line "dance like nobody's watching") and Warner Bros' The Big Audition, which secretly films professional acting and musical theatre auditions.
Honourable mention: a cracker from Fremantle titled Eating With My Ex, in which separated couples are made to sit down for a meal with their ex and face six questions, written on their dinner plates, about their relationship.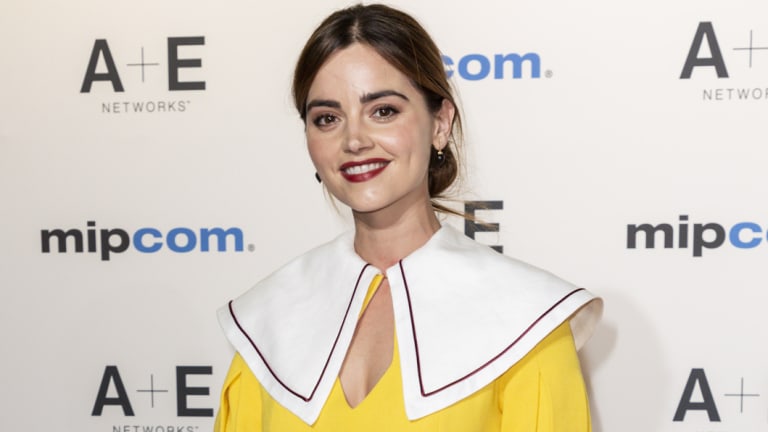 Inescapable, however, was the power of celebrity with most of the major studios bringing stars to help clinch the deal at a market which was, historically at least, the purview of executives and contract lawyers.
Among those spruiking shows this year: Escape at Dannemora director Ben Stiller, The Cry and Victoria star Jenna Coleman, Mother Father Son's Richard Gere, Project Blue Book's Aiden Gillen, Dominic West and David Oyelowo, Insecure's Issa Rae and celebrity chef Jamie Oliver.
Despite all of that frivolity, big-ticket scripted drama continues to be the fuel in Mipcom's engine and the reason that even as Netflix and Amazon thrive, and big studios like Disney hoover back rights to their content, a bring-your-best-to-market market like Mipcom still does big business.
Formally known as Marché International des Programmes de Communication, Mipcom did brisk business this year with around 13,800 attendees, including 4,800 program buyers from 110 countries.
The four-day market is the epicentre of old-fashioned television deal-making: program buyers racing up and down the Boulevard de la Croisette, schedules packed with 15-minute meetings, "world premiere" screenings and belt-stretching lunches and dinners. It's like speed dating on steroids.
Among the highlights of the market was a resurgent British drama slate, kicking back after a few years taking second place behind more exotic drama genres, such as Scandi noir crime-thrillers. (That said, Betafilm's Trigger, a subtitled suspense thriller, was a hot property this year, as was Fremantle's My Brilliant Friend.)
The two strongest performing British dramas were the BBC's Bodyguard and DRG's The Cry. Both were strong domestic products which made a lot of noise with program buyers. Lending a hand at the market was actress Jenna Coleman, who was busy meeting buyers of both The Cry and another show she stars in, ITV's Victoria.
It was also announced that Australia (and New Zealand) are to get not one but two new streaming services: the AMC Networks-owned horror/thriller service Shudder and art cinema platform Sundance Now, which will have original drama, true crime, foreign language cinema and documentary content.
Both are part of an emerging split in the streaming genre, as some services such as Netflix, Amazon, Stan* and even the planned Disney streaming platform dial up their everything-for-everybody strategy, while others aim for a more niche something-for-somebody model, into which Shudder and Sundance Now would fall.
For Australia, the takeaway was a Mipcom Diversity award in the LGBTQ category, awarded to Seven's Home and Away for the storylines focusing on Ty Anderson (Darius Williams); Ty was the long-running soap's first gay character in almost a decade.
THE ART OF THE DEAL: MIPCOM HIGHLIGHTS
Foxtel secured Australian rights to the ITV Studios production of The War of the Worlds, a large-scale retelling of H. G. Wells's novel about an invasion of Earth from Mars which begins in Edwardian England.
The ABC has acquired the new season of British mystery series Agatha Raisin, which stars Ashley Jensen as a London PR woman who retires to the Cotswolds and becomes an amateur sleuth.
Channel Nine has bought The Gulf, a new six part drama from Screentime New Zealand which explores the idea that "even good people, in the wrong circumstances, are capable of committing a terrible crime."
SBS has secured Australian rights to the PBS documentary series Chasing the Moon, a six-hour series which commemorates next year's 50th anniversary of the Apollo 11 moon landing in 1969.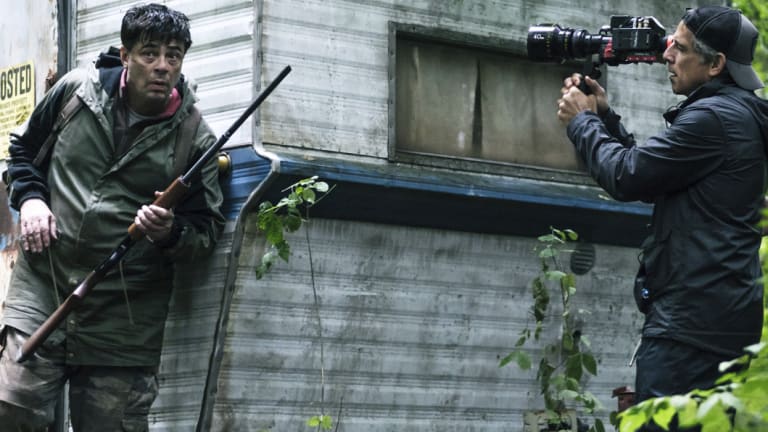 The ABC-BBC co-production The Cry secured a raft of international sales at the market, including M6 in France, Sweden's C More, Poland's Canal+ and Norway's TV2.
FIVE OF THE BEST: MIPCOM'S BUZZIEST NEW DRAMAS
The Bisexual: British comedy/drama from writer/director Desiree Akhavan, best known for The Miseducation of Cameron Post, about a woman who finds herself dating men and women. (Sold to Stan.)
Escape at Dannemora: American prison break thriller, based on a real-life prison escape in New York in 2015, directed by Ben Stiller and starring Benicio Del Toro, Paul Dano and Patricia Arquette. (Sold to Stan.)
The Little Drummer Girl: British spy thriller, based on the John le Carre novel of the same name and starring Florence Pugh, Alexander Skarsgard and Michael Shannon. (Sold to BBC First.)
Hidden: Swedish supernatural drama, based on Filip Alexanderson's novel Förstfödd ("Firstborn"), about a man who dies in a fall but later wakes in hospital and realises he cannot be killed. (Unsold.)
Trigger: Russian thriller about a psychologist who practices "provocative therapy" returning to work after a jail sentence and, realising he was framed, setting out to clear his name. (Unsold.)
*Stan is a joint venture between Fairfax Media, which publishes this website, and the Nine Network.
Michael Idato is a Senior Writer based in Los Angeles for The Sydney Morning Herald.
[ad_2]

Source link Google News