[ad_1]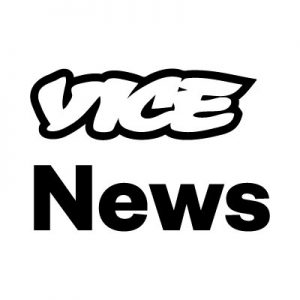 5: Charges Dropped Against Woman Accused of Killing Her Fetus Because She Was Shot While Pregnant
Charges against Marshae Jones, the pregnant Alabama woman arrested for killing her fetus, were dropped by prosecutors on Wednesday.

The announcement by Lynneice Washington, the district attorney for part of Jefferson County, is seen as a victory for Jones and for reproductive health rights, especially in Alabama, where a strict new abortion ban potentially criminalizes women and where there's increasing support for "fetal personhood" giving equal or greater rights to fetuses over pregnant women.
Vice News

4: Libya migrant centre attack may amount to war crime: UN envoy
The UN Security Council held an emergency meeting on Wednesday amid angry global reaction after an air strike hit a migrant detention centre killing 44 people and wounding 130 others.

The United Nations envoy to Libya, Ghassan Salame, condemned the air raid in the capital Tripoli saying it "clearly could constitute a war crime".

The attack in the early hours of Wednesday intensified concerns about the European Union's policy of teaming up with Libyan militias to block refugees and migrants from crossing the Mediterranean Sea, which often leaves them at the mercy of brutal traffickers, or stranded in horrible conditions inside squalid detention centres near the front lines.
Aljazeera
3: AS TRUMP ANNOUNCES MASS IMMIGRATION RAID, DOCUMENTS SHOW HOW ICE USES ARREST QUOTAS
AS U.S. IMMIGRATION and Customs Enforcement, at the behest of President Donald Trump, plans mass raids following the July Fourth holiday, newly released documents shed light on the tactics the agency employs during such operations.

The documents, released Wednesday by the immigrant rights groups Mijente, Just Futures Law, and Detention Watch Network, show that ICE officials are building arrest target lists for mass raids to meet specific numbers, even as the agency continues to internally and publicly stress a "public safety" rationale for immigration arrests.

Most of the documents relate to a planned September 2017 ICE operation that was meant to target 8,400 noncitizens; ICE called off the raid after details were leaked to the media. But the documents also include information on five other ICE operations with similar objectives, pointing to how the agency repeatedly recycles its logistical plans.
The Intercept
2: "Her Days Are Numbered": Calls Grow for Hong Kong Leader to Resign as Protesters Storm Legislature
Riot police used tear gas to forcibly remove hundreds of protesters occupying a Legislature building early Tuesday morning. The activists began their occupation on Monday when they stormed Hong Kong's Legislative Council and smashed the glass to gain entry, tearing down portraits of officials and spray-painting the walls. The action took place as hundreds of thousands flooded the streets Monday to mark the anniversary of Hong Kong's return to Chinese control 22 years ago. It was just the latest mass demonstration since millions took to the streets in a series of marches last month to protest a contested bill that would allow for extraditions of Hong Kong residents and visitors to mainland China. We speak with Claudia Mo, a democratic lawmaker in Hong Kong.
Democracy Now

1: 'Happy hunting!' Immigration agents swapped cheery messages about raids, records reveal
[ad_2]

Source link Google News