[ad_1]

The British government routinely deports people to countries deemed too dangerous to visit by its own Foreign Office.
Large parts of Somalia, Afghanistan and the Democratic Republic of the Congo are all flagged by the Foreign and Commonwealth Office as unwise to visit. But hundreds of would-be immigrants have been flown to these countries in recent years.
Since 2014, Britain has deported more than 700 people to Afghanistan, according to the latest immigration statistics published by the Home Office. The Foreign and Commonwealth Office (FCO) advises "against all travel" to many provinces and districts and "all but essential" travel to the rest.
Amnesty International has called on governments to "halt forced returns" to the country. According to the UN, 2018 has been the deadliest year for Afghans this decade, with almost 1,700 people killed in the first half of the year alone.
"I still can feel the old threats," said Goulam Saeed Osmani, 38, who fled Afghanistan after being abducted and tortured by gunmen for more than a month. He lost his immigration case in the UK and was flown back to Afghanistan.
"I cannot go outside of the city because someone told me that those people are still after me – they know I'm back. When I walk to my home in the evenings, I feel I can be targeted each moment, always looking around. I have no other choice rather than to live with this situation.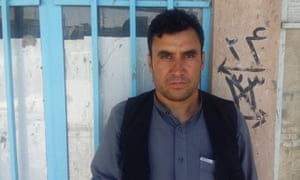 The government also advises against all travel to Somalia, including Somaliland except for the cities of Hargeisa and Berbera to which the FCO advises against "all but essential travel". Any British nationals in areas of Somalia to which the FCO advises against all travel should leave. Nonetheless, since 2014, the government has sent 131 people back to the country.
Similarly the FCO advises against "all travel" to many parts of Sudan including Darfur, the Red Sea state border with Eritrea and "all but essential" travel to other areas up to the Darfur border. The advice also states that many people are "finding it impossible to buy fuel, which is having knock on effects, including availability of services and some basic food items".
However, the Home Office has deported 10 people to the country since 2014, while a special report shows there were 143 returns to Sudan between 2004 and 2017.
The Democratic Republic of the Congo is another country that the government advises British nationals "against all travel" to some areas including provinces such as Tanganyika and "within 50km of the border with the Central African Republic and South Sudan".
It also advises against "all but essential travel" to the cities of Goma and Bukavu. The advice also states "the security situation in eastern DRC remains unstable. The continued presence of armed groups, military operations against them, intercommunal violence and an influx of refugees from neighbouring countries all contribute to a deterioration in the political, security and humanitarian situation".
There have been 75 enforced returns to the DRC since 2014.
[ad_2]

Source link Google News