[ad_1]

When unlicensed immigration consultant Xun "Sunny" Wang was jailed in 2015 for masterminding the biggest immigration fraud in Canadian history, it wasn't just Wang who would end up paying the price.
Hundreds of his Chinese clients were caught up in the scandal when their passports were seized in raids on Wang's home and offices.
An investigation by the South China Morning Post has revealed some of the implausible, deceptive and downright bizarre excuses offered by Wang's clients to explain their participation in the scheme and ward off attempts to strip them of Canadian residency.
Wang faked the presence of his wealthy clients in Canada, when they were actually living in China, so that they could maintain Canadian permanent residency and qualify for citizenship. He was sentenced to seven years' jail, but was paroled late last year.
At least 860 clients of Wang's Vancouver-based firms, New Can Consultants and Wellong International Investments, have either lost immigration status – resulting in expulsion and five-year bans from entering Canada – or been reported for inadmissibility.
These case studies are drawn from dozens examined by the SCMP as part of its investigation into Wang's fraud. The full story of the scandal – and the years of official inaction that led up to it – is reported here.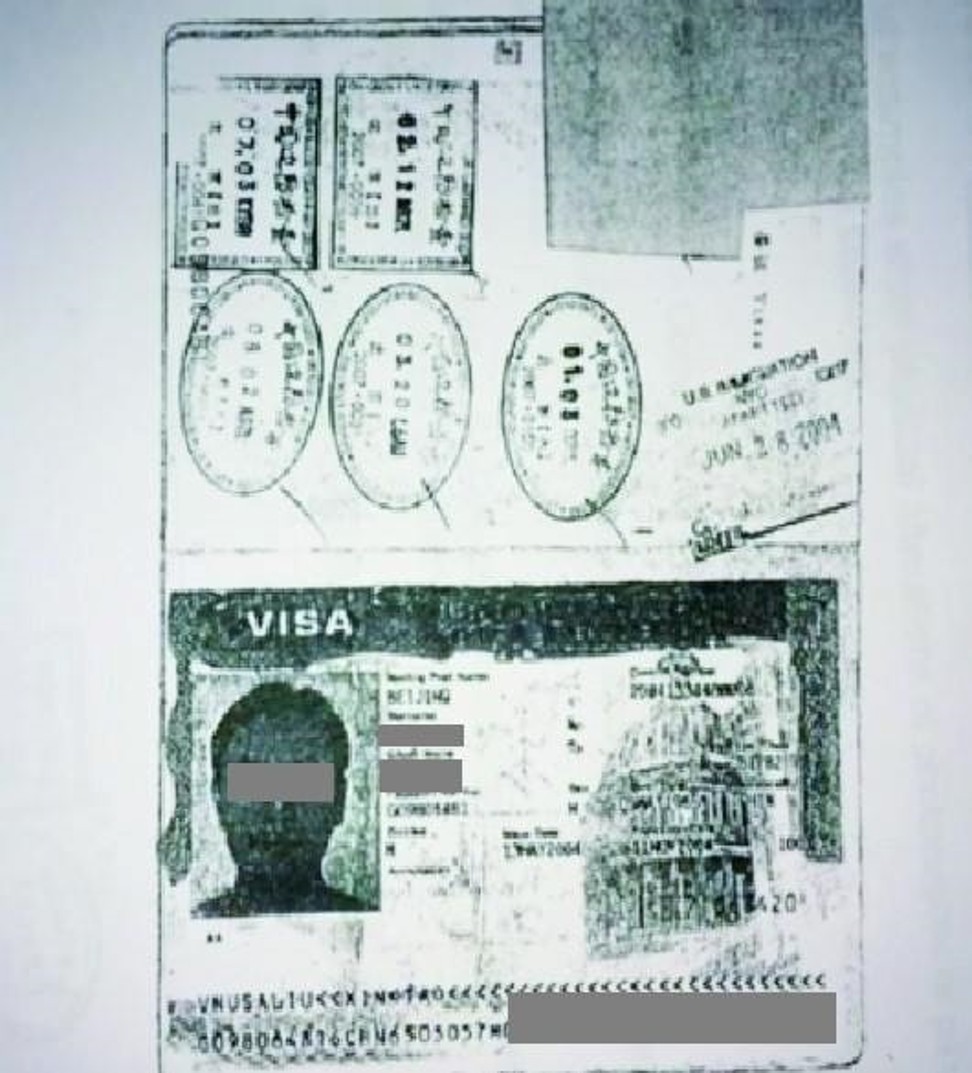 Three years of mourning
Xi Wen Dai, 61, described himself as a victim of Sunny Wang, but immigration and refugee board panellist George Pemberton said in an April 2017 ruling that upheld Xi's exclusion from Canada for five years, that "co-conspirator is a more apt description".
After Xi's passport was seized in 2012, Wang gave Xi's adult son a declaration stating: "Xiwen Dai's old passport was indeed lost … it was absolutely not used for any other purposes. I will be held fully accountable if anything illegal or against regulations involving this passport occurs."
Pemberton was unconvinced, saying that since Xi claimed no foreknowledge of Wang's illicit activity, "the letter makes no sense."
Xi claimed that his lengthy absences from Canada were due to a Chinese custom requiring him to mourn his mother's death in her home village for three years. Pemberton was incredulous. "His own vague testimony is not sufficient to satisfy me that such a cultural obligation exists," he said in his ruling.
The investor migrant spent 33 days in Canada in the five years preceding the ruling. Xi's wife, two sons and six grandchildren are all Canadian citizens; he owns five properties in Canada, where some still live.
Low-income worker with C$10m in assets
Xiao Qing Li, 49, was no "victim", according to IRB panellist Sterling Sunley, as he upheld an exclusion order in June 2017.
Her 'employment', as arranged by New Can/Wellong, was entirely a fiction
Sterling Sunley, Canada Immigration and Refugee Board panellist
Li, her husband and their two sons immigrated to Canada on December 23, 2006 via Quebec's Immigrant Investor Programme. Just 10 days later they returned to China and for seven years only intermittently visited Canada.
Sunny Wang gave Li a bogus job and fake documents fabricating presence in Canada. Sunley said Li "clings to the notion that she was unaware that New Can/Wellong was a scam (at minimum) and that her 'employment', as arranged by New Can/Wellong, was entirely a fiction."
It was only in 2014 Li and the two boys moved to Canada to live, buying a West Vancouver home now valued at more than C$8million, and other Canadian properties that boosted the family's net equity position to more than C$10 million. But in Canadian tax filings, Li claimed benefits based on her supposed status as a low-income worker.
On February 18, federal judge Henry Brown denied an application for judicial review of Li's exclusion, agreeing with Sunley that Li "appeared 'to be wilfully blind'." Li's husband, a partner in a Beijing law firm, abandoned Canadian PR status in 2015.
The nuclear family
Millionaire businessman Pi Long Sun and wife Ying Wang lost appeals against exclusion in September last year. Despite having been a permanent resident of Canada since 2001, Sun had only visited twice since 2012.
Their lawyer argued the investor migrants should not be excluded from Canada, where their adult and minor children lived, because of "the danger of nuclear conflict between North Korea and the United States [which] creates a hardship because of the appellants' home city's proximity to Korea."
"If they consider nuclear conflict a realistic threat, there is little explanation for them not having relocated within China," said immigration panellist George Pemberton in his ruling.
Wang was "vague and evasive" about her husband's business activities and earnings in China. Sun continued to file taxes in Canada, but "it is unclear if he has reported his worldwide income as required", said the ruling. In 2015, Wang and Sun gave their eldest daughter, a student at the University of British Columbia, C$61,000 to buy a Mercedes-Benz. That year Sun's entire worldwide income was reported as C$720 from Canada's Universal Child Care Benefit.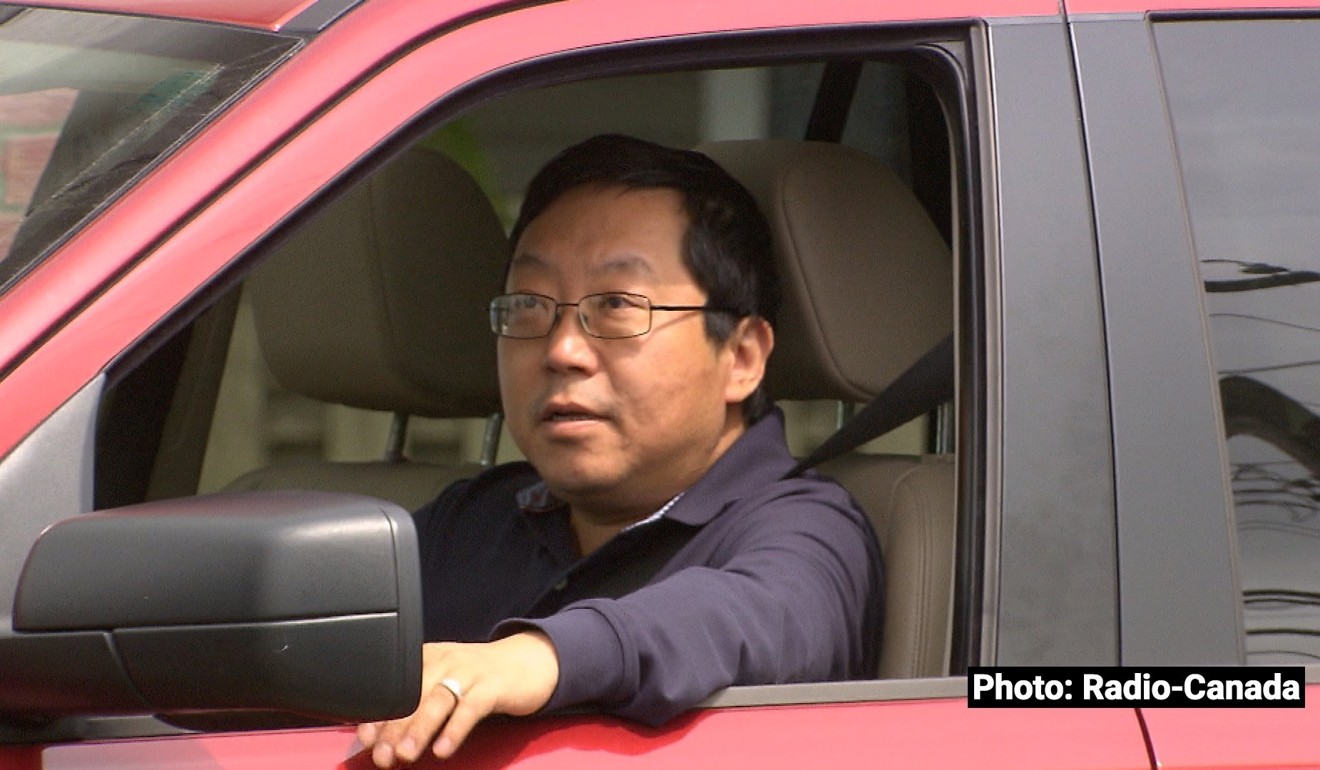 Loops and holes and a C$53,000 watch
Shuijin Fan's wife and daughter both warned the investor immigrant to surrender Canadian permanent residency, since he still lived in China.
This shows a pattern of family dynamics …the husband works abroad and the spouse and children live in Canada and benefit from Canada's social programmes
Ivy Scott, IRB panellist
Fan instead hired Sunny Wang to renew his PR card. Wife Xiao Mei Hu testified to the IRB last year that her husband had a "China-based style of playing through the loops and holes". His daughter said he had "old-Chinese father ways."
When he was caught by an immigration officer for failing to have met residency rules in April 2015, Fan relinquished PR status on the spot.
His woes did not end there. Three months later he was convicted of failing to declare a new C$53,000 watch on a previous trip to Canada, rendering him criminally inadmissible – to the frustration of Hu (by then a Canadian citizen), who was applying to sponsor her husband to immigrate again.
Hu's appeal against the refusal to grant Fan his second shot at Canadian immigration was denied on January 18 by IRB panellist Ivy Scott. Fan and Hu's son also now lives in China – like his father, he quit Canadian status while his wife still lived there with their children. "This shows a pattern of family dynamics and life choices," said Scott, "where the husband works abroad and the spouse and children live in Canada and benefit from Canada's social programmes such as health care, education, and childcare benefits."
Abalone entrepreneur's Caribbean caper
Entrepreneur Zhi Hua Chen went to costly lengths to deceive immigration authorities that he continuously lived in Canada, paying C$300,000 for passports for his family from St Kitts and Nevis, a month before their Canadian PR cards expired in 2009.
Chen, whose later application for PR card renewal was facilitated by Sunny Wang, entered Canada four times as visitor "David Chen" using his Caribbean passport without admitting he was permanent resident Zhi Hua Chen – a "deliberate strategy by which he would avoid detection of his absences in Canada", ruled IRB panellist Craig Costantino.
Chen claimed he wanted a St Kitts passport for visa-free travel in Europe, but instead used it to travel to China. The main purpose, Constantino ruled, "was to allow [the Chens] to travel back to Canada for a month every summer as the appellant's daughter testified was their usual custom … creating the illusion that they had resided in Canada continuously."
Costantino acknowledged Chen had substantial investment ties to Canada, part-owning an abalone restaurant in Richmond, BC, and buying real estate which he "flipped" – but added "I do not have confidence that the appellant has fully disclosed his assets". Costantino upheld the five-year exclusion of Chen last September 13. His wife and two children relinquished PR status.
Investor migrant phones it in
Investor migrant Yan Wang's son thought there could be problems when she turned to Sunny Wang to facilitate PR card renewal.
She had spent 93 per cent of her time in China from when she immigrated to Canada in 2009, to when she claimed to have lost her Chinese passport in a drawer in 2012. Wang used a new passport to travel back and forth to Canada, spending about 50 days a year there visiting her student son, but it was her "lost" passport that was somehow used to apply for a new PR card in 2014.
"Wang has never made any meaningful effort to make Canada her permanent home," ruled IRB panellist George Pemberton in September 2017.
She even testified at the hearing by telephone from China.
Wang's appeal against a five-year exclusion order was denied. Husband Hong Wang's appeal was withdrawn. Their son and his wife surrendered Canadian PR status – but they have a four-year-old son living in China with them who retains Canadian PR status. They hope to send the boy to school in Canada in two years, Wang testified, claiming she wanted PR status in case she needed to care for him.
[ad_2]

Source link Google News